Rapid PREBUILT Labs
Power Up Your Skills: Prebuilt Labs for Rapid Skill Development
Instantly deploy preconfigured labs. Skip setup hassles, start coding, and accelerate learning. Explore diverse environments tailored to your projects at LabAsService.
Trending technology labs
Instant Kubernetes Environment: Skip the setup process and start learning microservices immediately with our preconfigured Kubernetes environment.
Focus on Learning Microservices: Eliminate time spent on complex Kubernetes configurations and concentrate solely on building and hosting microservices.
Ready-to-Go Labs: Access ready-made labs designed for microservices development, so you can dive right into hands-on practice.
Streamlined Learning Experience: Save valuable time and effort with a hassle-free Kubernetes setup, making the learning journey seamless.
Rapid Skill Development: Accelerate your progress in mastering microservices by getting straight to coding without any Kubernetes setup delays.
Instant CI/CD Magic: Skip setup headaches and unleash the power of CI/CD pipelines right away!
No More Setup Stress: Say goodbye to tedious DevOps tool configurations and focus on deploying like a pro.
Ready, Set, CI/CD Go!: Jump into building and deploying without wasting a moment on setup delays.
Sprint to Success: Learn CI/CD with lightning speed using our preconfigured DevOps environment.
Accelerate Your Deployment Journey: Level up your skills by diving straight into CI/CD without any setup distractions.
Instant Data Science Playground: Skip setup hassles and start exploring data and patterns right away!
Unlock Data Insights, Effortlessly: Dive into learning without wasting time on lab setups and configurations.
Ready-to-Explore Data Labs: Access preconfigured labs and focus solely on data creation and analysis.
Fast Track to Data Mastery: Save time on technicalities and accelerate your journey to becoming a data expert.
No Lab Setup, Just Data Discovery: Experience the thrill of data exploration without the burden of setup delays.
Unlock Your Potential with Plug-and-Play Power! Discover our prebuilt software solutions, tailor-made for seamless training and practice with zero hassles. Say goodbye to setup headaches and hello to productivity like never before. Elevate your skills effortlessly with our intuitive tools!
Empower Your Journey with Effortless Excellence! Embrace the future of learning and development with our ready-to-use software offerings. Whether you're a beginner or a seasoned pro, our hassle-free solutions will revolutionize your training and practice sessions. Dive into a world of possibilities and conquer new heights with ease!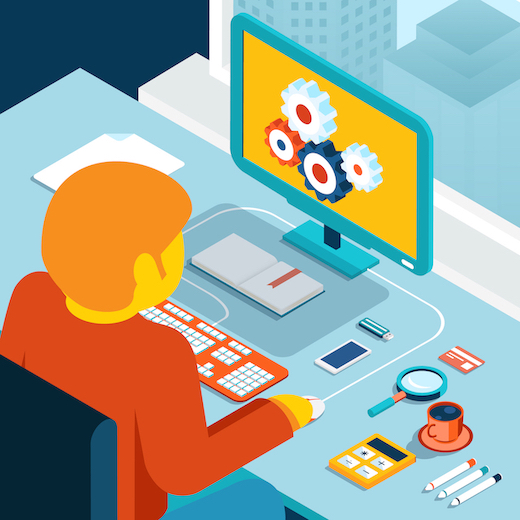 Features
Turnkey Solutions
Ready-to-deploy labs for instant implementation, training and practice
Diverse Technologies
Explore a wide range of IT disciplines with our pre-built labs
Zero Setup Hassles
Say goodbye to configuration woes – our labs are plug-and-play
Real-World Simulations
Experience practical scenarios that mirror actual work environments.
Scalable Learning
From beginners to experts, our labs cater to all skill levels
24/7 Accessibility
Learn at your pace, anytime, anywhere, with our online IT labs